Hala Insurance
ADGM provides workspaces for the upcoming businesses of the region. @halainsurance, a privately-owned #tech startup based in #ADGM, is one of those businesses, having been a part of the @hub71ad incubator program. It offers customers the simplest and most cost-effective way to purchase a motor #insurance policy through a variety of successful underwriting partners.
Key2Enable
ADGM Tech Startup License was a driver in the success of Key2Enable, a startup that empowers people with disabilities to develop their #skills and individualities. The license gave the #startup the ideal space they needed as a #foreign company to start up in the region. Using exponential #technologies, Key2Enable's goal is to enable people with motor and intellectual disabilities all around the world.
Securrency
#Securrency, a blockchain-enabled financial services market infrastructure startup, offering integration of DLT capabilities for existing banking and exchange infrastructure, explains how they benefited from ADGM's world-class regulatory framework, judicial system and favourable tax environment.
ClaraTech
ClaraTech completed its two-year ADGM Tech Startup Licence programme and was the first tech start-up licensee to convert into a fully operational licensed entity within ADGM. Hear from Lee McMahon, Co-Founder and Chief Business Officer of Clara Technologies, describe his experience with ADGM, and how its legal framework helped Clara stand out, and the importance of legal technology to his firm.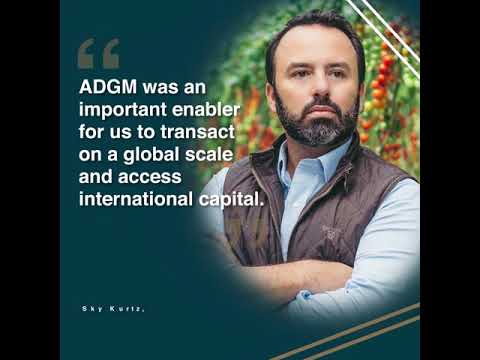 Pure Harvest
Sustainable food and smart farm start-up Pure Harvest became part of the #ADGMCommunity in late 2017.The agri-tech entity was drawn to ADGM particularly for the global access and accessibility to the #investors, business partners, and international market, thanks to its Common Law legal system and its cutting-edge infrastructure. Since then, the firm's food production model and success in the agri-tech industry has thrived from within ADGM.
Matrix
As a leading multilateral trading firm, #Matrix chose to operate within the heart of Abu Dhabi's largest regulated environment to offer institutional investors and individuals the opportunity to deposit, trade and draw spot market products safely and securely. The firm shares its growth journey, which involves introducing its block trade service and expanding to up to 20 new assets in the following quarters.
Jibrel
The reach and reputation that #ADGM has fostered, locally and globally, are a driving factor attracting #innovative companies such as Jibrel Network, who developed a blockchain remittance solution as part of its mission to democratize access to financial services.
Sirius & ADCP
Reflecting on their efforts and bolstering the regional market, Howard Miller, Sirius Aviation Capital CEO, expressed that for them, it was the promising, secure and robust regulatory environment at ADGM that helped them access markets and leverage the resources at their disposal. Through their partnership with Abu Dhabi Catalyst Partners (ADCP), they were able to leave their mark in the market and scale further.
CAPEX
As a member of the ADGM community, @capex_mena, a global online trading platform shares its growth story, explaining why they have decided to choose ADGM as its home and the key role it has played in mapping out the road toward the future.